How to maximise your Airbnb earnings
BNB MANAGED THE RIGHT WAY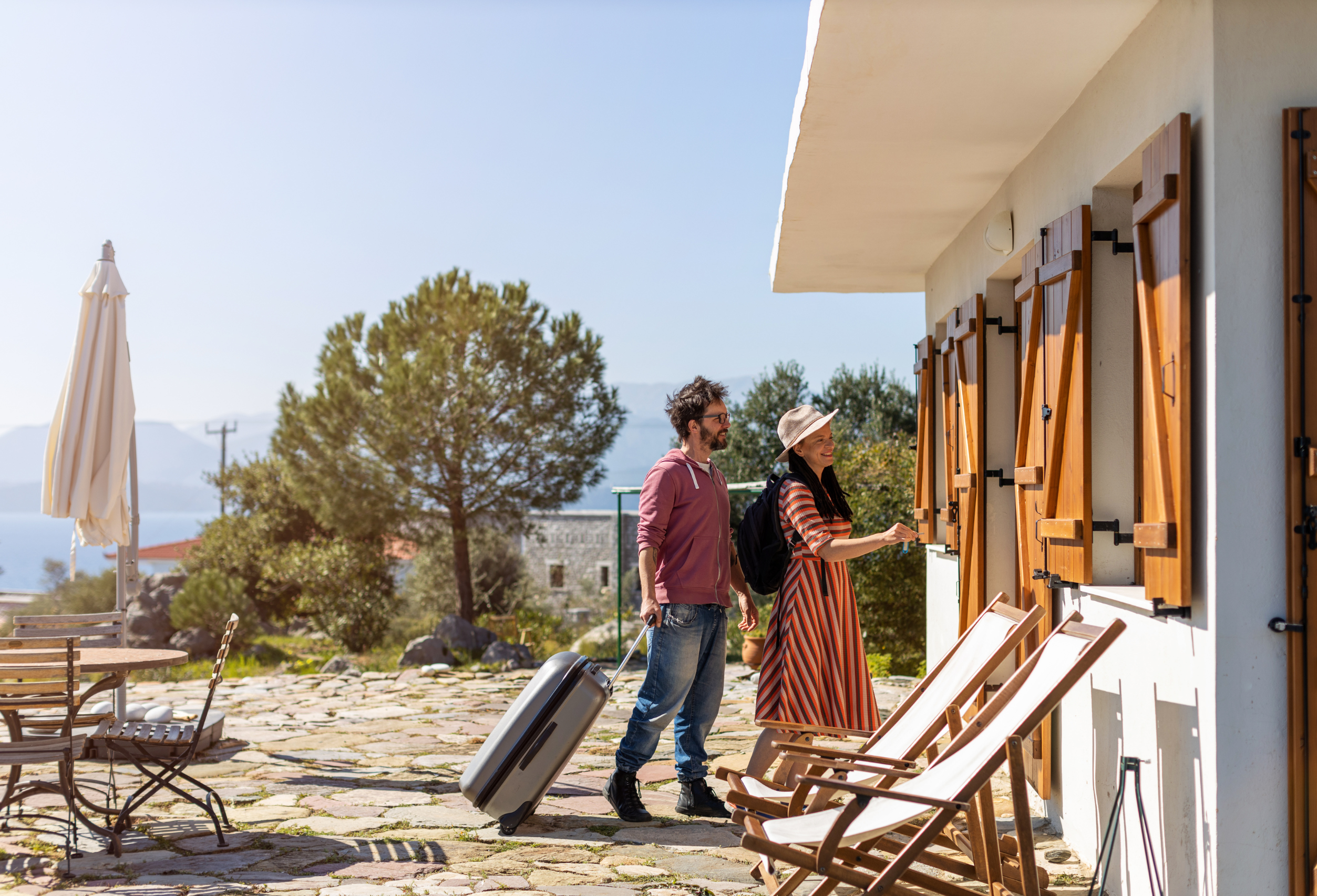 Running an Airbnb listing can be a great way to earn extra income, but it takes work to make it truly lucrative. In today's demanding hospitality market, guests expect top-notch properties and service, just like a hotel. It's not just a case of answering a few emails; it's a business.
To increase revenue on Airbnb, there are a few key things to keep in mind:
Flexible pricing: A straightforward way to earn more money on Airbnb is to adjust the rates accordingly at weekends and throughout the high and low seasons. The key is not to shortchange yourself when working out rates but to be in line with the current rate if possible. Check the prices of hotels and other listings in your city or neighbourhood during key events and periods and price match them as best you can. Even if a hotel has a spa or health club, the extra space you have in your place, the garden and the district might be more attractive.
Optimise your listing: To create more interest and get more bookings, it's all about optimisation. This includes having compelling photos of your listing online, either by hiring a professional or persuading a talented friend. Reflect your property and all its unique features in the photos. Choosing a catchy title for your listing is also important. Think of it like an elevator pitch, you only have so many characters to inspire people. Lastly, a detailed description of all the special elements of your listing, the amenities and local attractions or insider tips and voilà, you have the whole package marketed nicely.
Increase the cleaning fee: It's possible to set the cleaning fee a little higher, to make a little extra cash on the listing. Of course, it should be reasonable otherwise shorter stays might not see as a viable option versus a hotel. Another tip for hosts that outsource cleaning is to try and get a long-term deal with a reliable cleaning service provider and be in contact by text so there's not too much time wasted on communications, and the job gets done quickly.
Answer queries quickly: This will ultimately make you more money as your response time will score well and there's less chance of a customer booking elsewhere. It's a truth that hosts often get messages when they least want them; when they are out to dinner, at work, or even in bed (with various time differences). Whatever the time is, potential guests, want an answer straight away. If you let the response rate drop, you are at risk of low ratings and earning power. That's why it's advisable to enlist a dedicated professional if you don't have time to answer all the queries.
Use a professional short-term rental management company: Using short-term rental professionals can be a real solution – especially if you don't have enough time to take care of your Airbnb. At Your Property Team, we offer comprehensive concierge services and take care of your property and listing to ensure you increase your rental income. With the help of a professional, you can make sure your property is always in tip-top shape, and your guests are always happy, which in turn leads to increased revenue.
Utilise the power of reviews: One of the most powerful tools in your arsenal as an Airbnb host is reviews. Encourage guests to leave reviews by providing excellent customer service and a great experience. Respond to any negative reviews in a timely and professional manner to address any issues and show potential guests that you take their feedback seriously. Use positive reviews as a marketing tool to attract new guests by highlighting them in your listing.
Offer additional services: Another way to increase revenue on Airbnb is by offering additional services to guests. This can include things like airport pickup, tour guide services, or meal delivery. Not only do these services provide an additional revenue stream, but they also help to differentiate your listing from others in the area and make it more appealing to guests.
Utilise the Airbnb platform: Take advantage of the tools and features offered by Airbnb to help increase your revenue. This can include things like the calendar sync feature, which allows you to sync your listing with other booking platforms and increase your visibility. Additionally, you can use the analytics provided by Airbnb to track your bookings and pricing and make adjustments as needed.
Be responsive and proactive with communication: As a host, communication is key. Responding quickly to inquiries and bookings, and being proactive in addressing any issues that may arise, can help to increase your revenue by building trust and positive relationships with guests. This can lead to repeat bookings and positive reviews, which in turn can attract new guests.
Create a unique experience: Lastly, creating a unique and memorable experience for your guests is crucial for increasing revenue on Airbnb. Think about what makes your property special and what sets it apart from other listings in the area. This could be a unique design, a great location, or special amenities. Once you know what makes your property stand out, use that information to market your listing and attract more guests.
In summary, to make the most money on Airbnb, you need to optimise your listing, be flexible with pricing, increase the cleaning fee, answer queries quickly, and consider using a professional short-term rental management company. By following these steps, you can increase your revenue and turn your Airbnb listing into a successful and profitable business.
If you have any questions or would like to have a chat about how Your Property Team can help you with your investment property, click here to get in touch, we're ready to help!
Please keep in mind that this post is not intended to provide financial or legal advice. Before making any decisions for yourself, please speak with your expert financial and legal advisors.