How to prepare your
Gold Coast property for sale!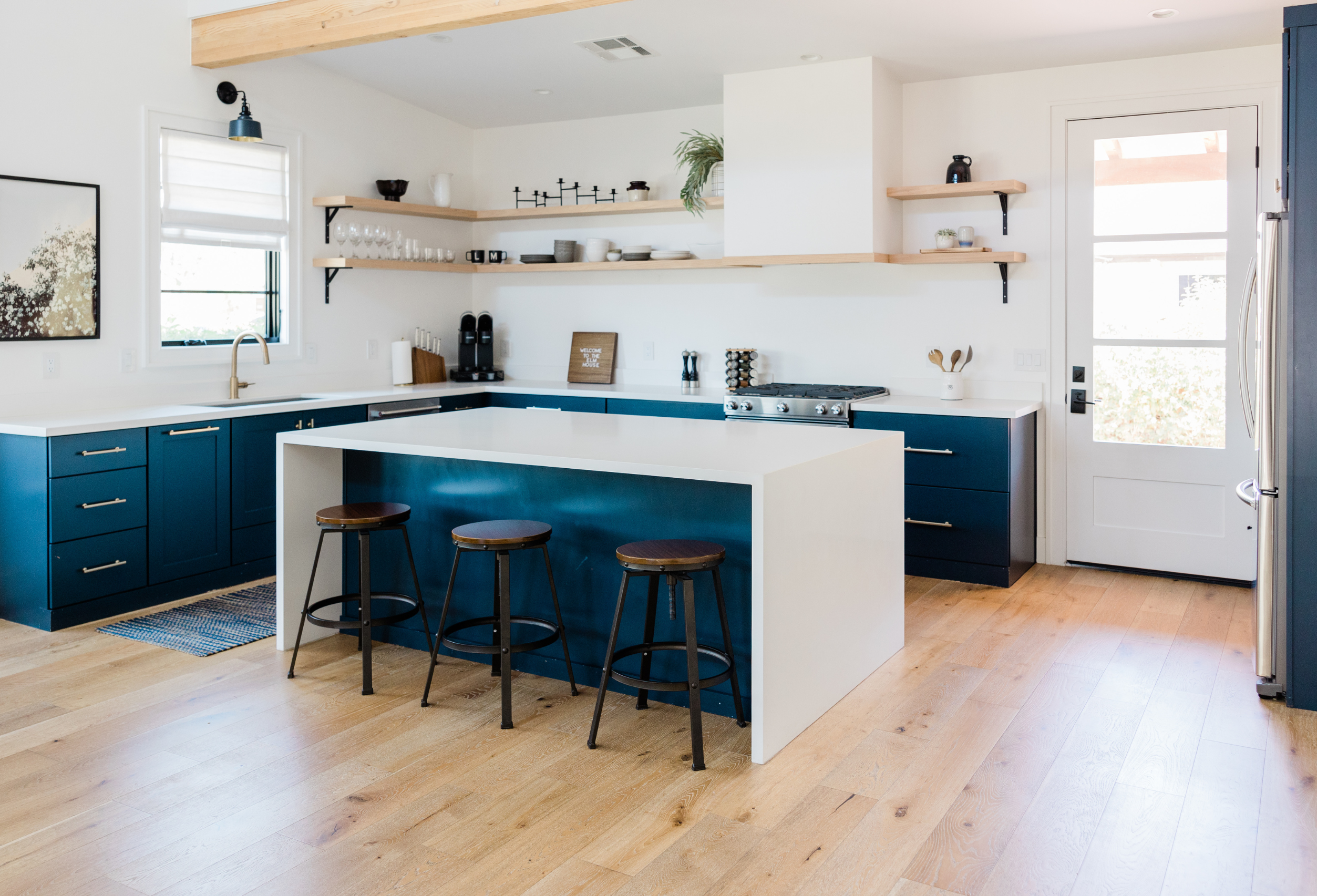 Where do you start?
You may need to take a step back and take a long, hard look at how your home seems to others.
This can be challenging. You may admire the patterned wallpaper, remember marking the changing heights of the children on the architrave, and chuckle when you see the dog chewed the corner of the carpet. You may live with these shortcomings, but a prospective buyer sees negligence and something that will cost them time and money.
It's essential to fix any concerns that you have with your home that could be a deal breaker, and instead create a welcoming atmosphere that tells prospective buyers that the house is fresh, clean, and ready to move into.
To assist you achieve the best price when putting your house up for sale, you should concentrate on the following areas:
Perform minor repairs
Wear and tear, such as cracked windows, chipped tiles, scuffed paintwork, soiled carpets, and other evident evidence of deterioration, is one of the biggest turn-offs for purchasers. These ugly places give buyers the first impression that work has to be done, which might lessen their initial enthusiasm for your property and lower the asking price.
Before having open houses, discuss with your agent the areas you should renovate. Make sure your attraction is growing without over-capitalizing.
Clean and declutter.
If you look at other homes that are currently on the market, you will notice that they have been completely cleaned, decluttered, and possibly even styled to seem pristine and modern.
Getting rid of a lot of clutter allows the potential buyer to view the space clearly and, more significantly, makes it seem larger.
Cleaning the house, even obscure areas such under the sink, gives the impression that it has been well-maintained. This subliminally conveys to the buyer that the home has been well-maintained and should be free of any hidden issues.
Style your home
Another quick fix that can give your property a new look that appeals to purchasers is styling. You may either hire a stylist to handle this for you or do it yourself by renting furniture and accessories.
When it comes time to sell your home, not all renovations will increase the return. Some projects will cost more than they will yield. So, what are the most beneficial projects to complete that will add value to your property and provide the best results?
The Exterior
The exterior of your property gives buyers their first impression. Draw their attention to the facade using new-looking cladding materials or colours. Paint the trimmings, gutters, fascia's, and bargeboards to make the house more visually appealing. Replacing the front door with a more modern door can give a wow effect, while painting the current door can add a splash of colour. Simple landscaping can also improve the appearance of your property. Maintain the front garden by mowing the lawns and weeding and mulching the flower beds. To update the exterior, modernise, repair, or paint fences, awnings, verandas, and porch elements, and consider installing a new house number and mailbox. Consider erecting a fence around the front boundary to add definition.
The Kitchen
As the heart of the home, purchasers value the kitchen. Giving a favourable impression here could mean the difference between a high and low sale price. You don't have to replace the whole kitchen because this can be expensive and risky. Instead, search for ways to modernise your kitchen. To modernise the room, consider painting timber and laminate cabinetry, replacing tapware, and installing on-trend lighting. Check that your appliances are in good functioning order and that they are clean.
Bathrooms
Buyers want modern bathrooms with clean and attractive fixtures and fittings. Although it is easy to overcapitalise in this area, little facelifts can make a big difference. It is simple to replace the taps and shower head with new, high-quality tapware. If the tiles are antiquated, they can be painted with tile paint to give them an instant facelift at a low cost.
A fresh coat of paint
A new coat of paint always provides a home an instant facelift, so select neutral but modern colours. Instead of jarring colours in every other room, utilise consistent colour hues throughout the house to create a modern flow-through impression.
Outdoor Entertaining
Buyers appreciate indoor-outdoor living spaces as an extension of the home. Creating a well-designed all-weather area might assist purchasers in visualising themselves living here and enjoying the lifestyle it provides.
Should I stage or style my home before listing my home?
Having a home that does not present well might cost you money in the long run, so focus on styling to highlight your property's selling features.
An empty house or apartment appears cold and uninviting, while a poorly furnished one does as well. However, staging allows you to effortlessly change people's opinions of your house.
Home staging is bringing in furniture and homewares to create an environment that appeals to a wider audience. Styled homes not only appear better, but they also photograph better, which is a plus in today's competitive market.
You can hire a skilled home stager or do it yourself if you have a creative eye.
If you would like to know more click here to request a market appraisal for your property.
Please keep in mind that this article is not intended to provide financial or legal advice. Before making any decisions for yourself, please consult with your professional financial and legal advisors.