Snug – The rental application process made easy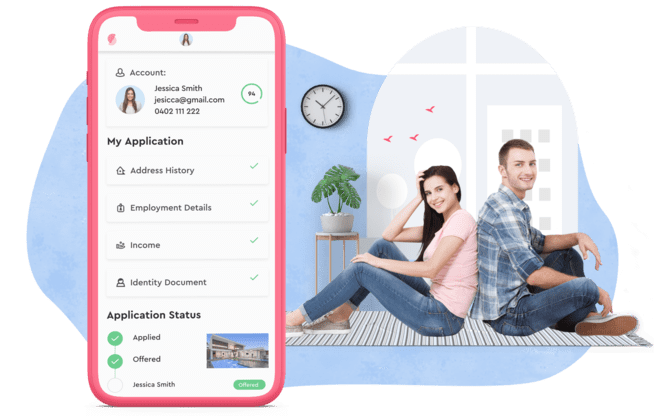 To begin using Snug, visit the homepage 'snug.com' and join by creating an account. Provide accurate personal details, including your best email address and contact information, as this will be used by property managers to communicate with you.
Upon joining, you will be taken to a page where you can use your personal details to create your account. Make sure to use your best email and contact information, as this will be the primary means of contact.
Snug will send a verification code to your chosen contact number. Use this code to complete the sign-up process and access your home page on Snug.
On the Snug homepage, you can search for rental properties and keep track of the progress of your application. If you encounter any issues or need assistance, there is a 'Help & Bugs' option at the bottom right-hand side of the screen where you can directly contact Snug.
To start your application, click on 'view your profile' on the homepage. This will guide you through the necessary details, including rental and address history. Provide as much information as possible, as property managers rely on this information for rental references.
In the rental and address history section, add the address of the property, the type of arrangement (e.g., rented, owned, lived with family/friends), and contact details of the person who can confirm the living arrangement.
Next, provide your employment details. If you are currently employed, click the plus sign to add your place of employment. Fill out the required information about your employer, and note the disclaimer provided. Snug may contact your employer to verify your employment.
In the income section, include your income from employment or other sources. You can add pay-slips as a PDF or bank statements. If you receive government benefits, select the appropriate option and include your payment summary as part of your income.
Upload your identification documents, such as a driver's license or passport, as part of the identity document section. These documents are required for the background check. If you don't have these documents, contact Snug for alternative options.
Personalise your account by adding a profile picture if desired. This step is optional and does not affect the application process.
If you have pets, indicate their details and provide relevant information. All pets need approval for rental properties.
Use the additional information section to include any documents that can strengthen your application, such as a cover letter, rental ledger, or written references.
Attach personal references to enhance your application. Click the plus icon to add these references.
Complete the background check by uploading your identification documents. The background check is necessary to finalise the application. If you face any issues, contact Snug for assistance.
Provide emergency contact information, which will only be shared with property managers if they cannot reach you directly.
Review your account information for accuracy, and once satisfied, click the complete button to finalise your account details.
To explore available properties, go back to the Snug homepage and visit the website here. This page displays the rental properties listed by the agency.
Select a property you wish to apply for and click the 'Start Application' button. Your rental profile information will be automatically filled in. Answer specific questions about your preferred lease term and start date.
Describe your household to give property managers a better understanding of what you are looking for. You can also invite other applicants to join your application if needed.
Each applicant over 18 years old must create their own profile. Input their email addresses to link the applications together. Snug will send them invitations to join and submit their profiles as part of a single application.
Review your profile to ensure all information is accurate. Incorrect information can cause delays in the application process.
Before submitting, check the disclosure statement boxes and click the 'Submit Application' button. Your application will be processed, and rental references will be sent to the relevant contacts.
Congratulations! Your application has been submitted. Stay attentive to your email and phone for any communication from property managers regarding your application.
If you encounter any difficulties using Snug, click the 'Help' icon for access to the Snug help page. Here, you can find answers to frequently asked questions and view your pending applications.
If you have suggestions to improve the Snug system, leave a message for Snug to consider for future enhancements. User feedback is valued, and Snug aims to make the process easier for everyone.